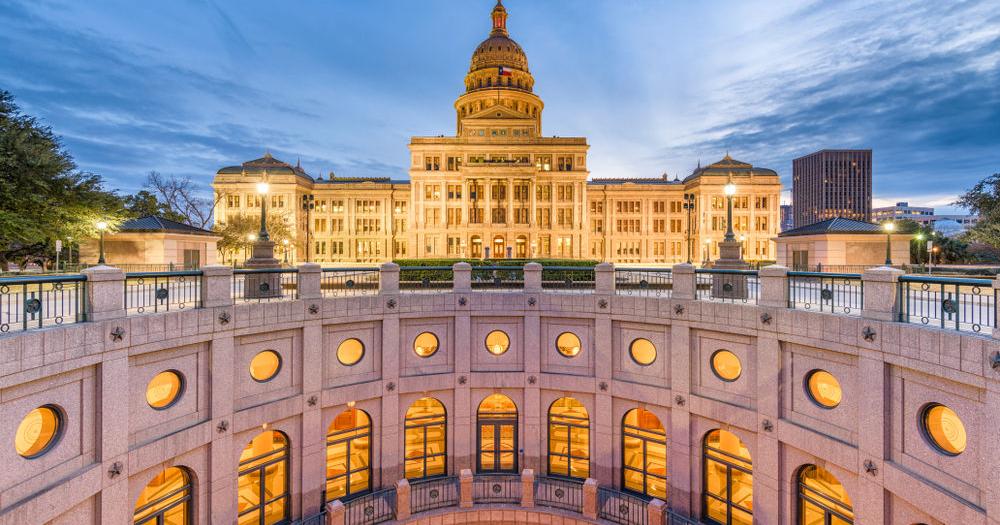 Three Democrats running for Texas lieutenant governor | Texas
(The Center Square) — Three Democrats are running for Texas lieutenant governor in addition to six Republicans. The primary election is March 1; early voting is already underway.
Republican incumbent Dan Patrick has the largest campaign war chest of any candidate at more than $8 million.
Of the three Democrats running, only one has held public office, State Rep. Michelle Beckley.
Beckley, who was elected in 2018 and served two terms in the State House, represents District 65 in the Northwest Dallas area. She also ran for United States Representative in Texas' 24th congressional district, but withdrew before the March 1 primary.
A small-business owner, Beckley initially ran for office because she was "fed up with the BS in Austin" and was inspired by the 2017 Dallas Women's March.
His platform includes fixing the Texas electric grid, expanding Medicaid, and "fully funding" Texas public schools. Unlike other candidates for lieutenant governor, Beckley lists her priorities along with related bills she has introduced in the Legislative Assembly.
On the issue of health care, for example, she introduced eight bills during the 87th legislative session. She argues, "Texas is currently experiencing a health care crisis. We have the largest number of uninsured people in the country, and millions more are underinsured due to excessively high premiums. Many hospitals in rural areas are closed, leaving even more Texans vulnerable. We must ensure that everyone has access to affordable, high-quality health care, and no one should go bankrupt because they get sick.
Among other issues, its platform addresses education, the environment, elections and community values. She has received a long list of endorsements, including from 314 Action, a grassroots community of more than 400,000 scientists and advocates, the AFL-CIO, Annie List, Equality Texas, and Planned Parenthood.
Carla Brailey, a professor at Texas Southern University who has never held public office, is also a candidate. She is vice chair of the Texas Democratic Party and for three years served as co-chair of the Interfaith Council of the National Democratic Party Committee.
"After two decades of one-party Republican rule in Texas, the state government is serving a fringe and extremist agenda rather than the needs of ordinary Texans," she says. "I'm running for lieutenant governor to change that dilemma."
Its platform includes Education, Healthcare and Medicaid, Texas Network, Infrastructure, Human Infrastructure, Jobs and Wages, among others.
When it comes to education, she says, "fairness and equality are essential for all students to receive a high-quality education." She pledged to "vigorously fight censorship in the classroom and support the accurate teaching of history." We need to support the development of our teachers and students in ways that push us towards a more diverse and inclusive nation. »
Mike Collier, a longtime businessman, energy expert and former auditor, is also a candidate. He also never held public office.
Collier says he is showing up to "do good and risk the consequences," according to his campaign website. "Our fundamental rights are hanging by a thread, with a knife hovering over them. But although the moment is perilous, the opportunities to protect our rights, to keep the light on, to educate our children and to do much more are before us," he said. "If only we did well. If only we risked the consequences. For our beloved Texas.
His platform includes prioritizing funding for public schools, fixing the Texas grid, raising corporate taxes, fighting climate change, creating well-paying jobs with benefits, reforming the criminal justice system, the legalization of marijuana and the return of skills to the office of lieutenant governor.
Property and sales taxes continue to rise, he argues, because corporations aren't "paying their fair share."
"By paying elected officials, corporations have abused loophole after loophole and avoided paying their fair share of taxes," he says. "It's shifted the tax burden onto the backs of Texas families, and I'm finally going to put an end to the deception."
Several state lawmakers have endorsed it, including Reps. Terry Canales, Donna Howard, Eddie Rodriguez, Gene Wu, John Bucy, James Talarico, and 26 members of the Texas Democratic Party's state executive committee, who acknowledge " Collier as the most qualified and best placed candidate to face Dan Patrick.
The majority of Texas lieutenant governors are Democrats. The first was elected in 1846, until Republicans held the position from 1869 to 1873. From 1873 to 1999, Democrats held the position except for a few years when it was vacant.
The last Democratic lieutenant governor was Bob Bullock, who served four years under Governor Ann Richards, the last Democratic governor of Texas. He also served four years under Republican Governor George W. Bush. He was replaced by Rick Perry, who was a Democrat before switching parties to run for lieutenant governor as a Republican.
Whoever wins the Democratic primary will face the winner of the Republican primary.
Texas has an open primary, which means registered voters, regardless of party affiliation, can vote in the Democratic or Republican primaries.