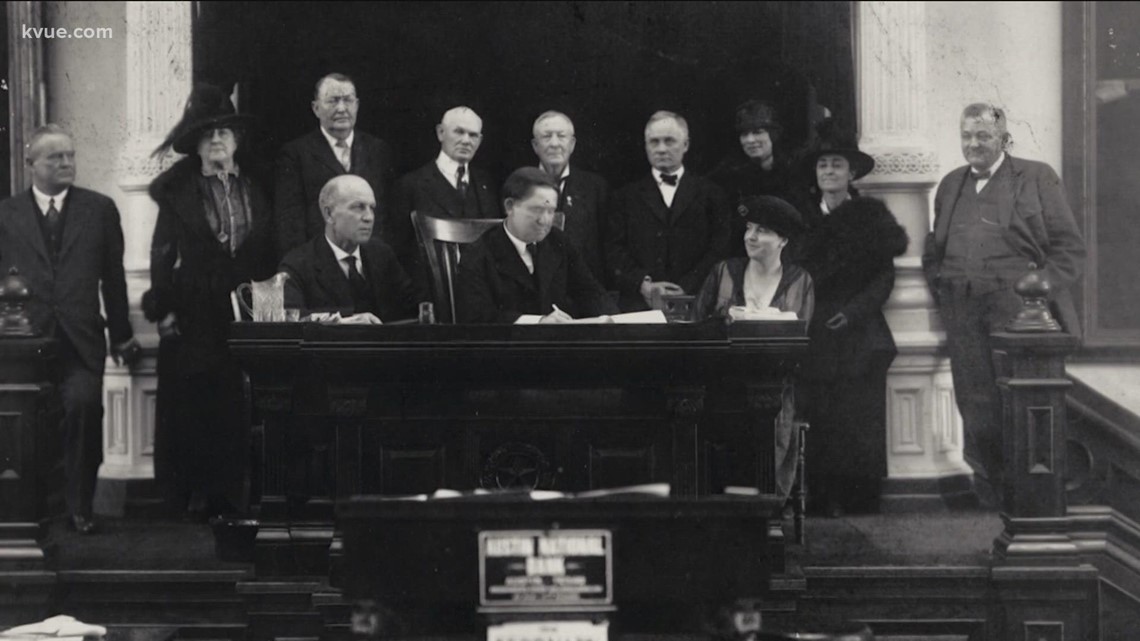 The Backstory: Remembering the only Texas governor to face impeachment
The governor billed the Texas treasury for 8.5 gallons of chicken salad, which led to his downfall.
AUSTIN, Texas — They called him "Farmer Jim," even though he wasn't really a farmer. James Ferguson was a Temple banker who would become governor in 1914 – famous, or infamous, as the only Texas governor to face impeachment.
It was popular for its folksy charm in what was then a predominantly rural state, but not so popular among lawmakers.
During his second term, he fought with the University of Texas and demanded that six professors who had supported his opponent during his re-election campaign be fired. And when they weren't fired, he cut UT's funding. This was the beginning of Ferguson's downfall.
Then there was the question of the "chicken salad".
Even though a court had ruled that the state should not have to pay for the governor's errands, Ferguson continued to send his food bills to the state.
An example: the governor billed the Texas Treasury for 8.5 gallons of chicken salad, 250 sandwiches, and a large amount of punch, worth more than $4,000 in today's dollars. Because of this and other transgressions, the Texas Senate found Ferguson guilty of five counts related to mismanagement of public funds and abuse of office. He resigned before he could be removed from office and hoped to run again. He ran and lost.
But what happened next makes the story even more interesting.
Ferguson's wife, Mariam, known as "Ma" Ferguson, ran for governor and won: a story we'll share another time.
KVUE on social media:Facebook | Twitter | Instagram | Youtube
Alamo Drafthouse Cinema Workers Unionize and Demand Management Recognize Union
Families of Sandy Hook victims reach groundbreaking settlement with gun maker
Researchers announce that a fourth person could be cured of HIV