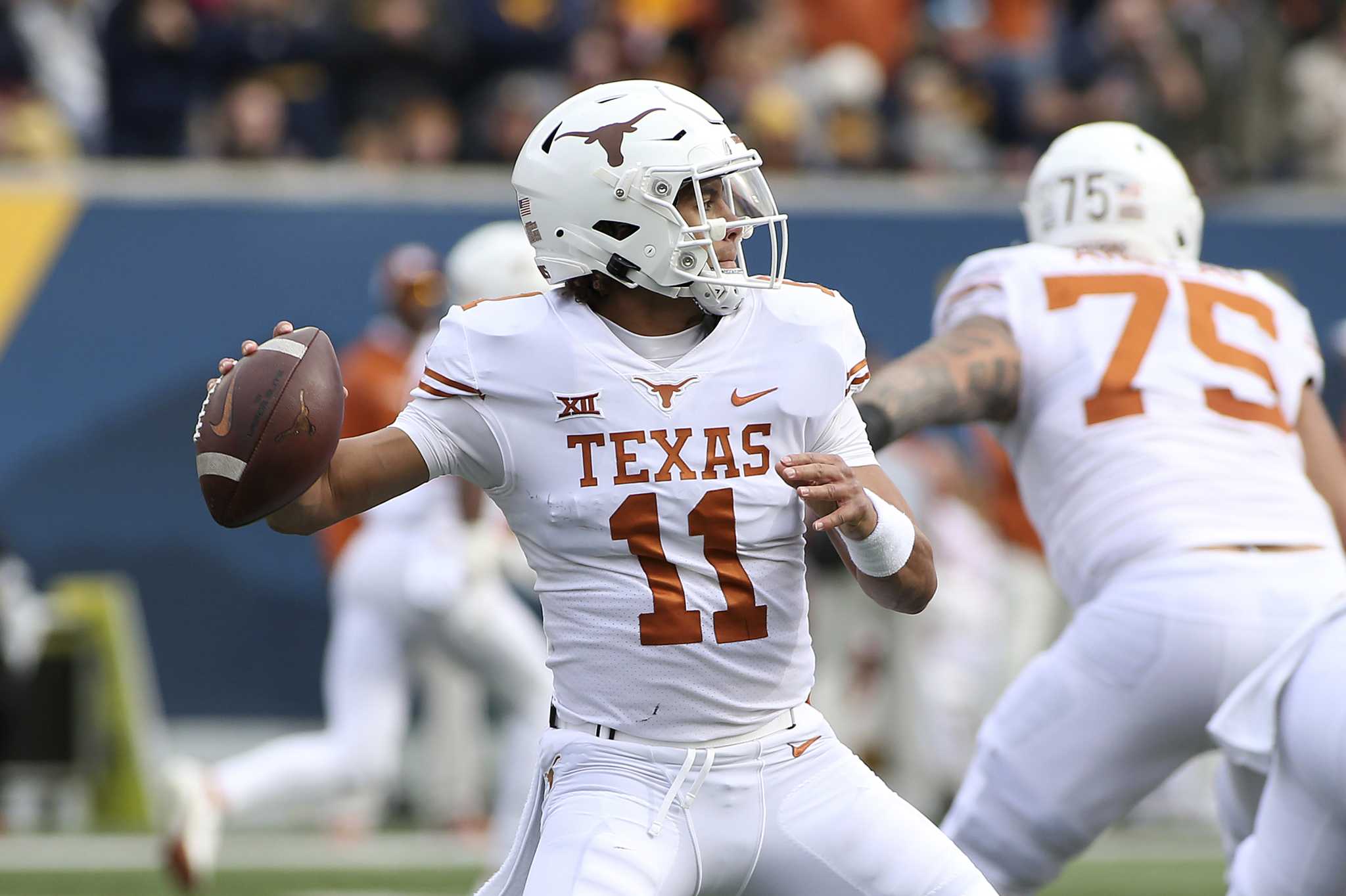 Steve Sarkisian provides updates on injured Texas quarterbacks
AUSTIN – The Texas quarterback's situation remains evolving as the team prepares for Friday's season finale against Kansas State at Royal-Memorial Stadium.
Junior Casey Thompson and red-shirted rookie Hudson Card both left behind last Saturday's loss to West Virginia by treating new or aggravated injuries. Texas coach Steve Sarkisian said on Monday the two quarterbacks are "hand to mouth", though he still expects Thompson to make his 10th straight start against the Wildcats.