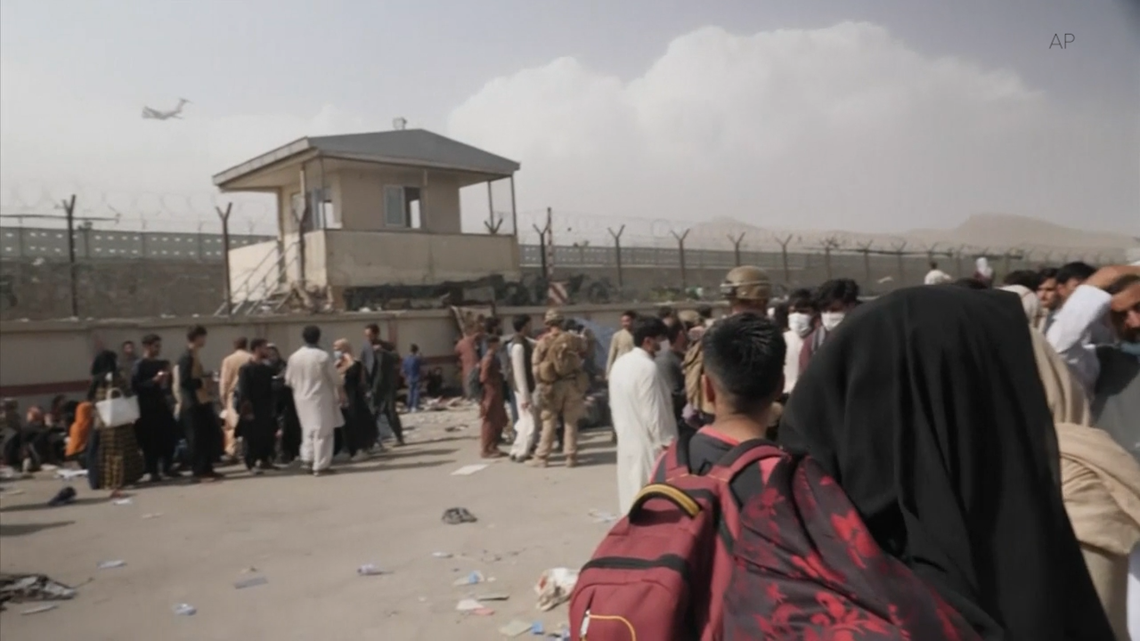 Over 100 Afghan refugees relocate to Austin through special immigrant visa program
More than 300 special immigrant visa holders are expected to relocate to Texas in the coming weeks, including more than 100 in Austin.
AUSTIN, Texas – Fear and devastation continues to rage in Kabul, with targeted killings reported by the Taliban only adding to the chaos. Many people are trying to leave Afghanistan as quickly as possible, and hundreds will soon seek refuge here in Texas.
Some of the Afghans most at risk are those who helped the US military. This is why many are now eligible to seek refuge in the United States through the Special Immigrant Visa, or SIV, program.

"These are people I think we have a moral obligation to help," said Russell Smith, CEO of Refugee Services of Texas. "And we actually promised them that they would help us in our efforts in Afghanistan, which put their families' lives at risk. And so both by fulfilling our promise and also in a way the moral obligation to put them out of harm's way. "
Russell Smith told KVUE that over the next few weeks they are expected to resettle more than 300 Afghans in Texas. About 100 of those SIV holders will move here to Austin. Four families have already arrived last week, and the first to arrive was a family of seven. Smith said there is no time to waste because there are people in grave danger.

"We have reports from a staff member that his brother was kidnapped by the Taliban earlier in the week," Smith shared. "Fortunately, we heard that they released him a few days later."

Every year, over 10,000 Afghans come to the United States through the SIV program, but now, just in this current wave, they expect about 30,000 SIV holders to move to the United States.
Texas Refugee Services handles about a third of all relocations in the state. Their organization says these people are in danger because they have helped us, so now it's our turn to help them.

Texas Refugee Services told KVUE that all people who apply for an SIV undergo a security background check, as well as health exams.
Here are some ways you can help Afghan SIV families through Refugee Services of Texas:
Amazon Wish List: These are the items RST needs to provide for each apartment setup, so the need is ongoing.
Make a financial donation on their website.
Volunteering: If you are not already a registered volunteer, the first step is to attend an orientation. In the orientation, you will learn more about volunteer opportunities and how to become a volunteer. The most relevant volunteer activities at the moment are: airport pickups, meal delivery, apartment planning and office assistance (inventory and sorting of donations).
Furniture donations: they need sofas (from smoke-free and animal-free homes), kitchen tables and chairs, bed frames that don't need box springs, dressers. They are also looking for rugs (5×7 or larger – clean and from smoke-free and animal-free homes) as they are an integral part of the religious life of most Afghans.
HPD: New Orleans police officer on leave shot dead outside Galleria area restaurant
How much does Regeneron COVID-19 monoclonal antibody treatment cost? Is it easily accessible?
Round Rock ISD May Modify Mask Mandate Removal Option