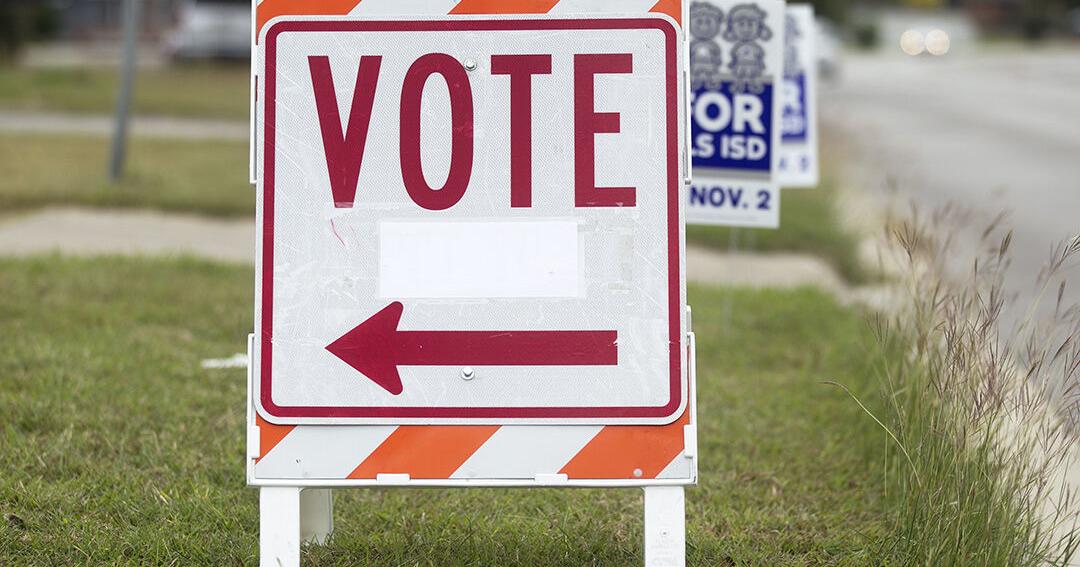 Money fuels race to take Texas House seat | Community alert
Aces for District 73 Texas House, 207th District Court, County Court No. 1 and Precinct 4 Justice of the Peace had the most campaign contributions and spending among residents in primary races March 1 Competitive Republicans.
D73 Chamber/D25 Senate
The Herald-Zeitung review indicated that Barron Casteel of New Braunfels and Carrie Isaac of Dripping Springs, Barron Casteel of New Braunfels and Carrie Isaac of Dripping Springs, came out ahead of District 73's Isaac, with Casteel ahead of Isaac in contributions and cash.
Isaac reported contributions of $129,428, expenses totaling $45,180 and cash of $87,161 during the last reporting period. She also carried over $22,900 from a previous campaign. Casteel reported $168,418 in funds raised in the last period, $44,057 in expenses and $117,567 in cash.
Also vying for the Republican nomination, George Green of New Braunfels reported $635 in contributions, $5,486 in expenses and $2,500 in cash, with an outstanding loan of $2,500.
Justin Calhoun, New Braunfels' lone Democratic candidate, reported contributions of $4,888, expenses of $3,239 and $609 in cash, with $700 in outstanding loans.
Donna Campbell, GOP incumbent of the Texas Senate from New Braunfels District 25, listed personal campaign expenses totaling just $1,901. However, his political action committee, Friends of Donna Campbell, listed $115,224 in contributions, $106,730 in expenses and $1,104,602 in available cash.
Opposed to Campbell in the primary is Lakeway's Channon Cain. His PAC, Texans for Channon Cain, brought in contributions of $935; expenses totaling $15,329 and $25,000 in outstanding loans with $3,665 in hand. The lone Democratic candidate, Robert Walsh of San Antonio, listed $482 in expenses and $48 in contributions.
207th District Court
Tracie Wright-Reneau's $13,220 in contributions for the July-December period were the top among candidates seeking to succeed incumbent Justice Jack Robison. Wright-Reneau, of New Braunfels, reported expenses of $9,756 and $11,210 in cash.
Charmaine Wilde of San Marcos reported $5,630 in contributions, $4,914 in expenses and no cash available, while Mark Cusack of Wimberley reported $750 in contributions, $2,923 in expenses, $2,000 in loans and $77 of cash. George Carroll of New Braunfels listed contributions of $2,750, expenses of $9,742 and $2,210 in cash, with $3,500 in loans outstanding.
Court of Justice No. 1
Holder Randy Gray reported $5,540 in contributions, $1,077 in expenses and $5,479 in cash. Gray had $621 in expenses from personal funds, $321 from credit card and $134 in political expenses paid through contributions. Challenger Marilee Hazel raised $15,628 and spent $14,050, matched by $8,352 in personal funds and $2,458 in cash.
Constituency 4 JP
In the race to succeed Jennifer Saunders, longtime retired Precinct 4 justice of the peace, Mike Britt of New Braunfels raised $11,500 for the period, with expenses of $8,922, leaving $2,578 cash. Contributions included five donations of $1,000, three of $500 and two totaling $750.
Ashley Evans of New Braunfels brought in $5,497 from 17 donors, with $5,429 raised during the period. Evans had $3,881 in expenses, including $3,025 from contributions and $856 spent from personal funds. She has $3,103 in cash, $750 in outstanding loans and $4,022 in outstanding and unpaid incurred bonds.
Reporting deadlines
Campaign finance reports required by the Texas Ethics Commission, covering donations and expenses received between July 1 and December 31, 2021, were due January 18. The state's campaign finance law, outlined in Title 15 of the Texas Election Code, requires periodic reporting before and shortly after primary and runoff elections.
Cynthia Jaqua, the county's administrator of elections, said initial reports listed the names and addresses of campaign treasurers, with some filing additional reports indicating plans to limit donations and campaign expenses to $930 or less.
Financial reports are also required on the 30th and eighth days before the primary, with final reports due after the primary or May run-off.
The early voting period begins Monday, February 14 and ends Friday, February 25. Second round elections, if necessary, will take place on Saturday 21 May.