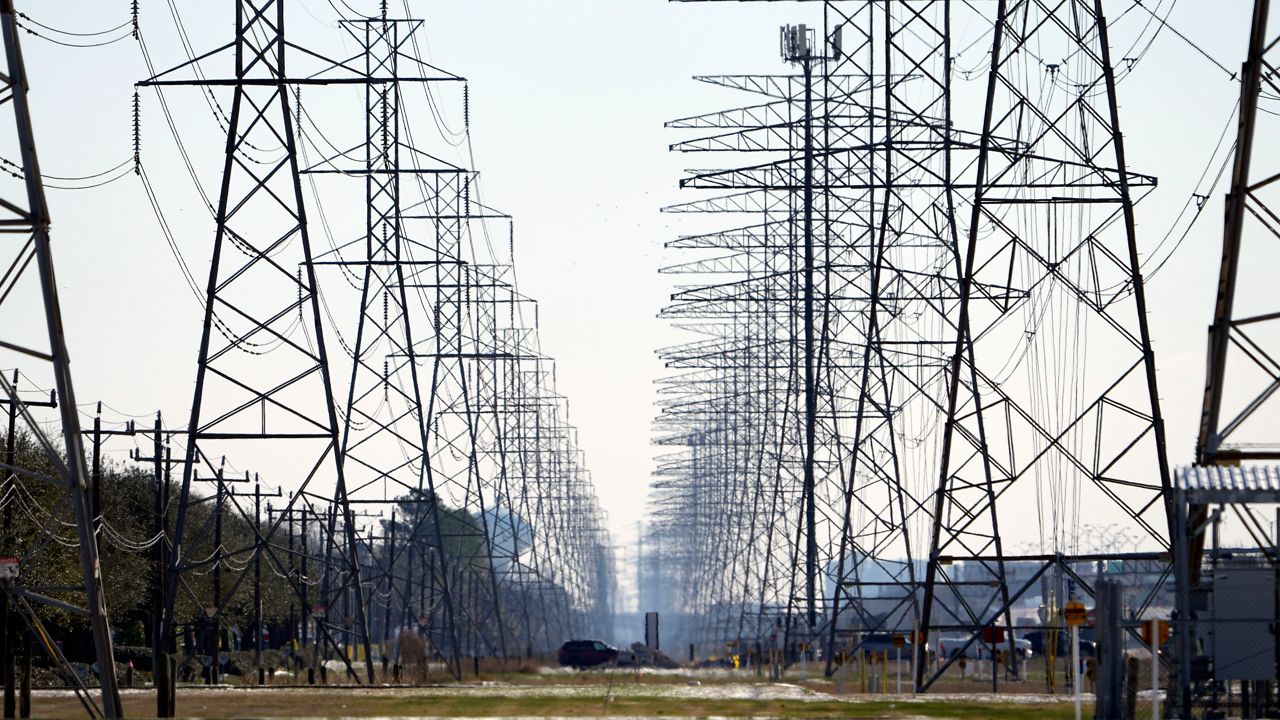 Lawmakers definitively approve electricity grid bills
TEXAS – Lawmakers have approved a handful of bills dealing with power grid outages that followed the February winter storm, one of the Texas Legislature's top priorities for this session.
Senate Bill 2 changes the structure of the ERCOT board so that politicians nominate the majority of members, while Senate Bill 3 requires essential generators to update their infrastructure to withstand extreme temperatures.
Gov. Abbott is set to sign the two into law, but some experts warn that doesn't go far enough.
Related stories: Texas Power Outage Bills Sent to Gov. Abbott's Office
"We have taken a big step in the right direction," said Rep. Chris Paddie, (R) District 9, chairman of the House State Affairs Committee.
"I have a feeling that the aggregate product of the various bills that we have passed addressed these major concerns of oversight and accountability, communication failures and also the problem of inclement weather."
Under Senate Bill 3, power plants and some natural gas facilities will need to undergo weathering, while utility regulators will need to regularly train for emergencies.
The bill also creates an emergency outage notification system for consumers.
But experts say it's not enough to fix fundamental faults in the power grid.
"The point is, we have a grid that cannot provide enough reliable electricity," said Ed Hirs, an energy researcher at the University of Houston. "I don't think Senate Bill 3 will have a real impact on grid stability, the grid is set to go down. It is set up so that when the generators go offline, the prices go up. at extraordinary levels. "
The Legislature also passed bills that will send billions of dollars in loans and bonds to power companies to make up for its massive financial losses during the storm.
The additional cost will ultimately be paid by consumers, who will see their electricity bills higher for 20 to 30 years.
But Paddie says it's for consumers.
"It was an attempt to prevent consumers, businesses and, ultimately, consumers who pay, from being hit hard, in a very immediate sense, in terms of bills and the high costs associated with costs. extraordinary storms. And so, this is an opportunity for us to spread that out over a longer period of time, "said Paddie.
But some see it as a bailout for power companies.
"I think it's lost for the free market fanatics in Austin, you know, the huge irony of a government-forced bailout of companies that have lost money, that should go bankrupt. You know, that's the reason for a free and competitive market. And yet we have stepped in with I think we've seen as much as $ 9 billion in secured funding to keep these companies from going bankrupt, "Hirs said.
Lieutenant Governor Dan Patrick and lawmakers like Senator Roland Gutierrez tried to put in place a provision that would send a credit of $ 350 on utility bills to millions of consumers, but it was ultimately canceled by the House .
"We have tried in the Senate to provide real taxpayer relief. Real credit, real check in your mailbox, "said Senator Roland Gutierrez, (D) District 19.
"It was introduced very late in the process, which didn't really leave much time to fully check this out or see if it would be a good thing or a bad thing," Paddie said.
It's unclear whether these bills will be enough to prevent a repeat of the February energy crisis, but the consensus is that there is still work to be done.
"There is more to do to move forward, I think to continue to improve our grid and the system as a whole," said Paddie. "And we'll dive into those in the meantime. And in the future, I think we'll come back with even more solutions to make it even more reliable in the future.
Critics of the bill are also concerned that SB 3's timeline for requiring inclement weather is not fast enough, and say the power grid will still be vulnerable to outages from heat waves as we move into summer.