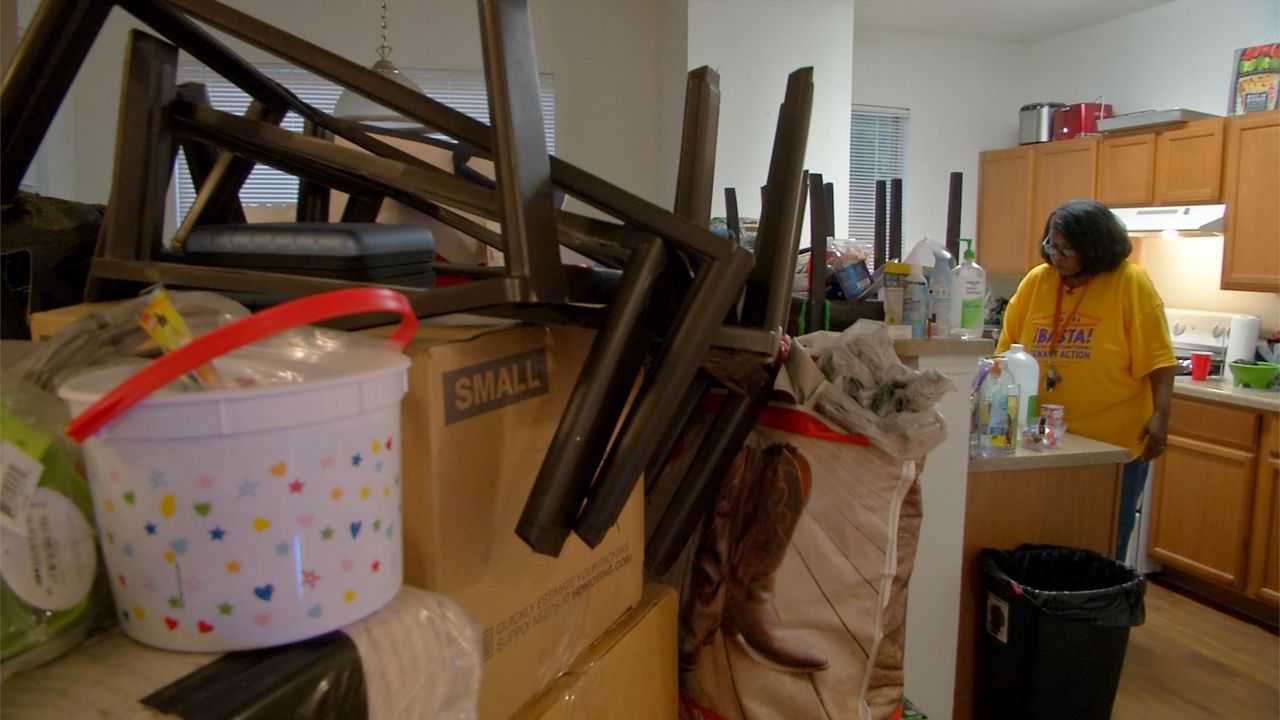 Austin launches first phase of anti-displacement project
AUSTIN, Texas — Hundreds of thousands of families are displaced or at risk of being displaced in Austin as the city works to improve its public transportation.
---
What do you want to know
The City of Austin has partnered with Cap Metro to invest $300 million on its $7.1 billion transit project in anti-travel efforts
302,000 people are at risk of being displaced due to transport expansion
Majority of residents are low-income families, communities of color and renters
$20 million is now available for community groups and nonprofits to apply for funding to help families in 'displacement areas'
---
The city has dedicated $300 million to make sure that doesn't happen and recently launched its first initiative to distribute funds. On the city's displacement risk dashboard, it shows that 119,000 families live in an area of ​​active displacement.
Kecia Prince lives in the Parker Lane East neighborhood of Austin.
It's right in the middle of several future transportation projects and it's an active travel zone.
"Every new apartment complex they've built here is unaffordable," Prince said.
Prince lives in Rosemont in Oak Valley, a low-income apartment complex. It has just returned after being temporarily relocated due to storm damage.
"These places are hopelessly infected with mold," she said.
These transportation lines are meant to make the city more accessible to communities like Prince. But every time something moves in, someone eventually moves out. That's what the city of Austin's new trip prevention office is trying to avoid.
Nefertitti Jackmon is a Community Displacement Prevention Officer in the new division of the Department of Housing and Planning.
"It's about meeting the current needs of people, existing residents who are at home in the face of these displacement pressures," she said.
"Project Connect" is a partnership with Cap Metro to allocate $300 million of a $7.1 billion transit investment to efforts to combat displacement. The city will distribute the funds over a 13-year period, starting with $65 million in the first two years. The project is now in its initial application process to distribute $20 million to community and nonprofit organizations.
The groups will then use the funding to help tenants like Prince stay in their homes. Another $23 million is available for land acquisition and another $21 million for land development.
"These dollars are meant to address those challenges and those pressures now," Jackmon said.
Project Connect anti-displacement maps show that 302,000 people are at risk of being displaced.
Thirty-eight percent are in an area of ​​active displacement, 65% are communities of color, 67% are low-income, and 58% are renters.
"Any help I could get, I would definitely sign up," Prince said.
Prince is already planning to move, and she says many people in her neighborhood have already done so. So even though construction hasn't started yet, the move is happening now. The hope is to stop it in its tracks.
The application deadline for Project Connect anti-displacement community-initiated solutions is June 13.
Jackmon says the city will distribute the funds in the fall.