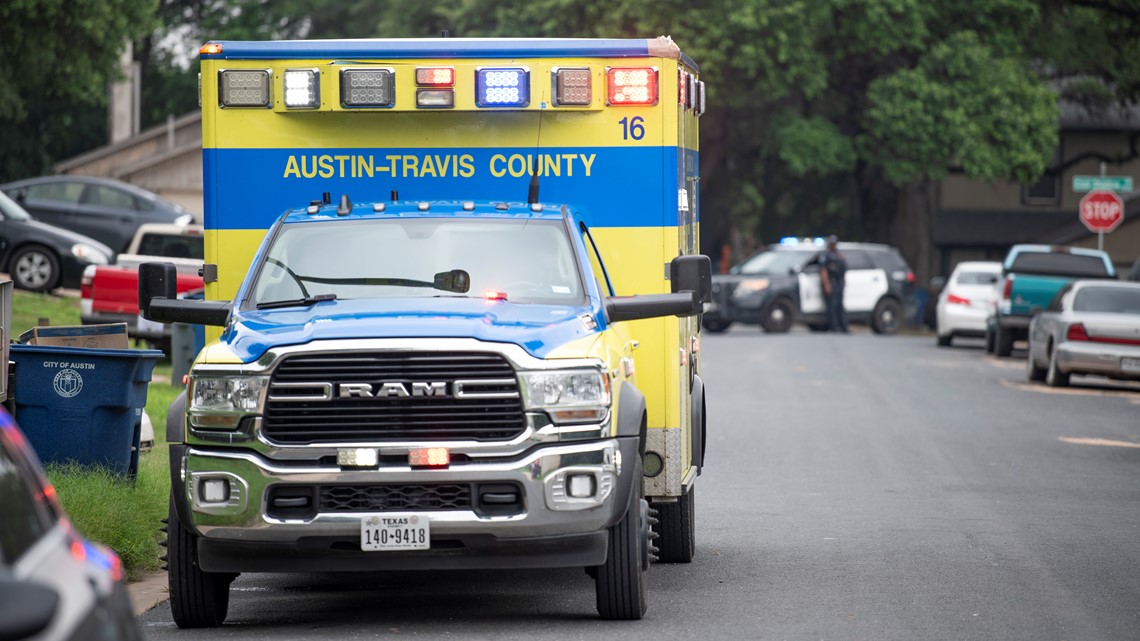 ATCEMS responds to 2 accidents involving motorcycles in one hour
Two people died in two of the crashes, which happened less than an hour apart.
AUSTIN, Texas – Austin-Travis County EMS (ATCEMS) responded to three separate motorcycle collisions within two hours Thursday evening.
ATCEMS and the Austin Fire Department responded to the first incident at approximately 7:45 p.m. at 1000 Ed Bluestein Blvd. heading north. Officials reported only one motorcycle was involved and said the patient was pronounced dead at the scene after first responders attempted to perform CPR on the person.
Road closures are expected in the area as investigators continue to work at the scene, ATCEMS said.
The second incident, a vehicle-motorcycle crash, occurred around 8:30 p.m. at 9600 Research Blvd. heading north. ATCEMS reported one patient, who was pronounced dead at the scene.
The third incident was a motorcycle collision that occurred at Anderson Mill Road and Centennial Trail. ATCEMS responded shortly after 9:30 p.m. and found one person with potentially serious injuries. The person was taken to Round Rock Medical Center in St. David for treatment.
KVUE on social media:Facebook | Twitter | Instagram | Youtube
North Austin hotel to be converted into homeless housing community
Reduced speed limit on several roads through Austin
7-year-old girl dies of COVID-19 shortly after baby sister is born